Thursday, April 28 • 12:00-4:30pm ET • $50 member, $95 non-member • Virtual
Our reliance and engagement with technology continues to evolve and it impacts every classroom! Take advantage of this opportunity to dive deep into ways to enhance your use of technology in the classroom, learn new tools and programs, and connect with others who know the value of technology in education.
Schedule:
12:00pm - Keynote by Dr. Alec Couros, an international leader in the field of educational technology!

1:30-2:30pm - Workshop Session 1

2:45-3:15pm - Tech "Unconference-Style" Breakouts; topics decided day of conference

3:30-4:30pm - Workshop Session 2
Audience: LS, MS, US technology teachers, Ed Tech Directors, LS, MS, US Classroom Teachers and Librarians

WE ARE

SEEKING PROPOSALS

FOR WORKSHOP SESSIONS!


Please consider submitting a proposal to lead a workshop. Deadline for proposals is Wednesday, April 6 and workshops will be announced on Friday, April 8. Suggestions include:



Tools, Tips and Tricks

Augmented Reality/Virtual Reality

Social Emotional Support/Learning

Responsive Learning

Programs and Processes that Foster Diversity, Inclusion, Equity and/or Social Justice

Classroom Management in a 1:1 Environment

eSports
Or any other topic of interest, connected to technology, of course! If selected, we will comp your conference fee.

KEYNOTE BY ALEC COUROS:
Understanding the Digital Realities of Our Students
In order to effectively serve our students, we must understand the greater culture in which our children live and play. In the information age, this understanding must include the new networked and participatory worlds that have emerged as our society has become increasingly information-rich but attention-poor. This presentation will move beyond simplistic narratives of the "digital native" to describe the rich reality of children who are largely shaped and socialized by Internet culture and the ubiquity of mobile technologies. Through the lens of responsible digital citizenship, participants will be led through the possibilities and pitfalls of our contemporary world and will learn how we can better equip our children to thrive and survive in a networked world.
MEET OUR PRESENTER: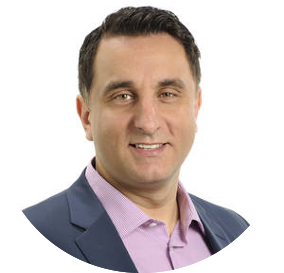 Dr. Alec Couros
Dr. Alec Couros is widely recognized as an international leader in the field of educational technology. In his 23 years as an educator, Alec has worked as a teacher, youth worker, educational administrator, IT coordinator, consultant, and professor, with employment in K-12 schools, youth justice facilities, technical institutes, and universities. Thanks to this wide spectrum of experiences, Alec has built a reputation as a leading and influential keynote speaker in the areas of digital citizenship, networked learning, social media in education, media literacy, and open education, and he has given hundreds of workshops and presentations across North America and around the world.
In addition to his work as an internationally renowned speaker, Alec is a professor of educational technology and media in the Faculty of Education, University of Regina, Canada. He is a leading influential presence on Twitter and his blog, couros.ca, has thousands of readers.
Perhaps most importantly, as the father of four young children, Alec is a passionate advocate of technology as a humanizing and transformational force for good in the world, and his energy and enthusiasm for his work are evident in the positive atmosphere and spirit created by his presentations.

PAIS ED TECH CONFERENCE PLANNING TEAM
Robin Beaver, Director of Technology, Holy Child School at Rosemont
Jesse Robinson, Director of the Glimcher Tech and Design Hub, Shady Side Academy
Oscar Sosa, Director of Technology and Innovation, Perelman Jewish Day School