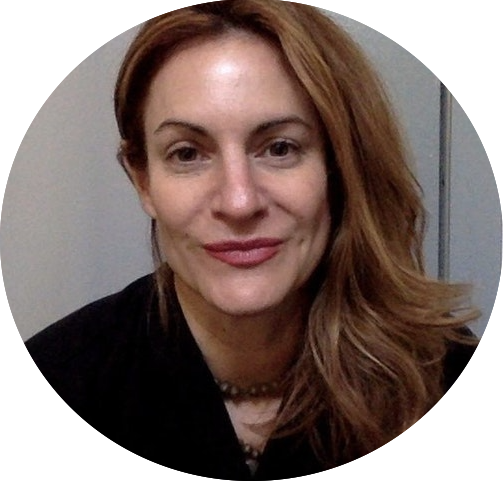 Meet Dr. Jane Shore
School of Thought Founder and Curator/Facilitator of PAIS Community of Thought Gatherings
Jane is a corner sitter, energized by the perspectives gained at the intersections between research & practice, data capture & sharing impact, learning & leading, stories & visuals. Lately, she has been focused on exploring answers to the question, "What is the purpose of school?" Jane joined Revolution School in 2018. Her official title is Head of Research and Innovation and in this role, she has co-founded a professional learning community called School of Thought. Jane's latest obsession is creating hand-drawn visualizations of complex ideas and findings from research to help connect them to users of research. She wholeheartedly desires, as @monachalabi puts it, "to take the numb out of numbers." Jane's passion lies in using research to aid in improving outcomes for traditionally under-resourced populations. From positions as a human rights activist in San Pedro, Costa Rica to a teacher, educator, and documentarian in Washington, DC, she aims to bring the research story to practical conversations. Her work has appeared in educational journals and book chapters. Check out her blog on Substack.
ALL 2021-2022 COMMUNITY OF THOUGHT GATHERINGS WILL BE VIRTUAL
$40/member for each gathering; $80/non-member
All sessions will be recorded and the recording shared with registrants. You may also substitute another educator from your school if you are unable to make a session. 
---
UPCOMING GATHERINGS
---
COMMUNITY OF THOUGHT GATHERING: THE POWER OF CREATIVITY WITH EDU-TECH
Dive deep into the power of creativity with Adobe Educators
Thursday, April 14 • 4:00-5:15pm ET • $40 member for each gathering; $80 non-member • Virtual
This session is a deep-dive into the power of creativity for all learners with Adobe's Educator Innovation Lead, Tanya Avrith, and Adobe Education Community Lead, Clara Galan. Each educator will walk away with a better understanding of creativity and why it is essential for our students' future success.
Presenters will share ideas to design learning experiences that support creative thinking and work, how to recognize creativity when and where it happens, and ways to give valuable feedback to enhance and evaluate creative development.
Audience: Teachers of Grades 3-12, Technology Teachers; Division Directors
MEET OUR PRESENTERS:

Clara Galan, Adobe Education Community Lead 
Clara is the Global Community Manager for Adobe Spark.  A former teacher of English literature, ESL and Spanish of K-12 and undergraduate levels, Clara's passion for education is rooted in social emotional learning and educating the whole child through a social justice lens. Her love of education technology and tools has taken her from a position at Edutopia to Amazon Education, both in educational community building. Her role at Adobe focuses on creating innovative spaces and places for young people to show what they know in authentic, engaging and equitable ways and growing community around new ideas and people.  Clara presently lives in Barcelona, Spain where she enjoys diving into what innovative education is and what it could be. Twitter @MsClaraGalan, Adobe links https://edex.adobe.com/adobe-creative-educator


---
COMMUNITY OF THOUGHT GATHERING: ART ACROSS THE CURRICULUM: THE WHY, HOW, AND WHAT!
Explore ways to use art and visuals to support learning in all subjects
Thursday, May 12 • 4:00-5:15pm • $40 member for each gathering; $80 non-member • Virtual
Years of research show that art is closely linked to almost everything that we as a nation say we want for our children and demand from our schools: academic achievement, social and emotional development, civic engagement, and equitable opportunity.
Art helps us learn, and we need more of it across the curriculum.
But though there is a lot of evidence to support the learning power in art, the arts are rarely used as a tool for learning in settings beyond elementary school.
In this session, Dr. Jane Shore will share research behind why art is so important, and ways to incorporate more art into learning settings. These ideas are suggested for use in all classes, from science to math to English to History.
Jane has been illustrating ideas since she was in grade school. But after about fifth grade, drawing and painting and other artistic ways of knowing became relegated to art class. She seeks to break down the barrier!
Audience: Teachers of all subjects and grade levels!

PRESENTER:
Dr. Jane Shore, School of Thought Founder and Curator/Facilitator of PAIS Community of Thought Gatherings



Please contact Deb Borden, Director of Programs and Research with any questions.